Huawei FreeBuds 3: an AirPods alternative that's better than the original
24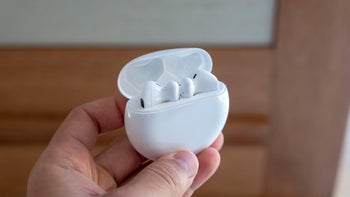 Apple is constantly struggling to keep up with AirPods demand and the Samsung Galaxy Buds have been quite well received this year by both customers and reviewers. Huawei, on the other hand, is yet to experience a similar level of success in the so-called 'hearables' segment but its latest product could change everything.
Sleeker design, dedicated audio chip, noise cancelation
Marketed as the FreeBuds 3, Huawei's latest wireless earphones replace last year's FreeBuds 2 Pro and introduce several subtle yet important design changes. The overall look is still reminiscent of Apple's AirPods but this latest iteration now looks almost identical to the wired earphones Huawei ships with the P30 Pro and other high-end phones, thus creating a product that's significantly slimmer and slightly longer than the previous model.
Huawei also says its latest creation boasts an anti-wind design that'll help improve the audio experience. Speaking of which, the company hopes to take things to the next level with a dedicated audio chip called the Kirin A1 which supports Bluetooth 5.1, consumes 50% less power, and is around 5% smaller than Apple's competing H1 chip, therefore giving Huawei more freedom to design its products.
Accompanying all of this is a "Dolphin" cavity that helps create a more focused, accurate sound experience and active noise cancelation that can be turned off at any point by the user. The latter is pretty impressive considering the size of Huawei's FreeBuds 3 – it's typically reserved for much larger headphones. Also included is an intelligent noise control system that can adjust the sound for each ear canal and a Bone Sensor which detects when you're speaking through vibrations and therefore help block out sound when necessary. All of this, in turn, should help provide crystal clear audio even when cycling at 20km/h or 12.5mph.

Regarding some of the more technical details, the FreeBuds 3 include a 14mm high-sensitive dynamic driver with a dedicated bass tube. The Kirin A1 also reduces latency by around 30% and helps provide ultra-low game audio latency. For reference, Huawei's FreeBuds 3 support a minimum latency of 190ms whereas Apple's second-gen AirPods offer 220ms and Samsung's Galaxy Buds settle with 564ms.
Redesigned charging case, decent battery life, faster charging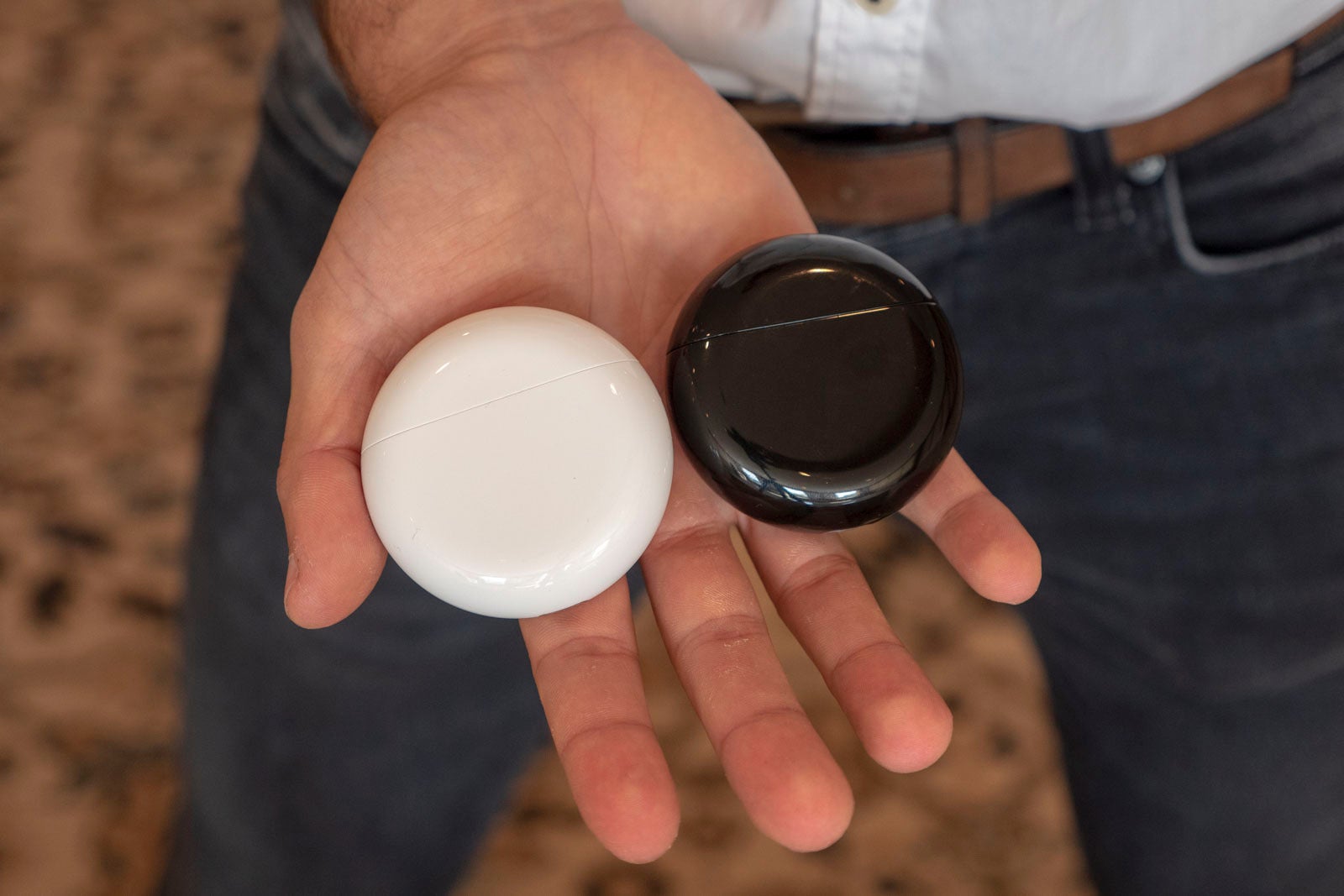 The original FreeBuds shipped with a pill-shaped charging case while the FreeBuds 2 Pro opted for a square alternative. With the third-generation model, Huawei has gone back to the drawing board and created a noticeably rounder case that now supports SuperCharge tech. This means it can be charged 100% quicker than Apple's newest AirPods via a cable and 50% faster wirelessly.

As for the FreeBuds 3 themselves, these are rated for 4 hours of use on a single charge or 20 hours with the charging case. For comparison, Apple's AirPods can last up to five hours on one charge and 24 hours with the charging case. The Samsung Galaxy Buds, on the other hand, will keep going for six hours with a single charge and up to 13 hours with the charging case.
Huawei FreeBuds 3 release date, price, and availability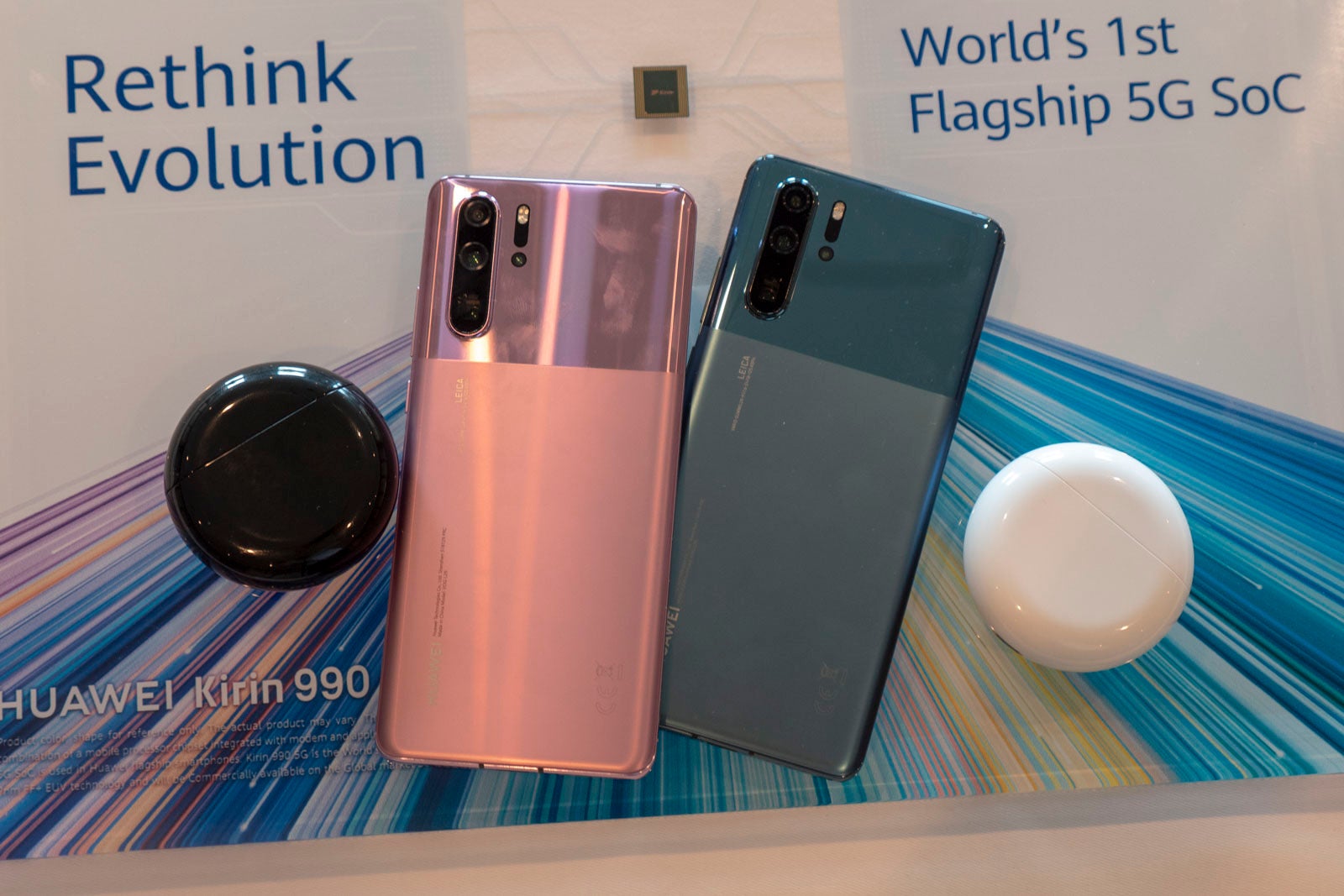 The Huawei FreeBuds 3 will be available to purchase in both Pure White and Very Pure Black once they go on sale latest this year. Unfortunately, the Chinese company is yet to confirm an exact release date or the pricing for its potentially popular product but further information will likely be shared later this month when the Huawei Mate 30 and Mate 30 Pro make their debut at an event in Munich on September 19.