Huawei Ascend W1 gets its bootloader unlocked, seen running custom ROM
4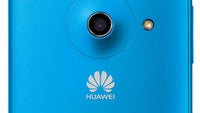 So, it turns out that the
Huawei Ascend W1
, running Windows Phone 8, is not only cheap, but also quite hackable – a trait not typical for Microsoft's mobile operating system. Apparently, a developer with the right skills managed to unlock its bootloader and load a custom ROM onto the device, thus adding software features not present by default.
After the hack, the Huawei Ascend W1 handset used as guinea pig could save map data offline onto the microSD card's storage space. Assigning a static IP address when connected to Wi-Fi was also added as a feature.
That isn't much, we know, but given enough time, we're sure that developers will come up with pretty awesome Windows Phone 8 hacks. What feature would you like to see hacked into WP8? Let us know in the comments!