Huawei Ascend P6 8MP sample photos look quite okay
3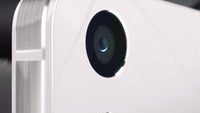 The
Huawei Ascend P6
, also known as the world's thinnest smartphone,
at least for now
, is good for not only
helping Lego robots solve a Rubik's cube
. It can also take photos with its 8-megapixel main camera, and a few test samples have been posted on the web for us all to take a look at. All of them – shot in automatic mode at 8MP resolution – look quite presentable, don't they?
Of course, these Ascend P6 photos aren't flawless, but they're decent enough to be shared and printed. And that's actually a big deal for the thinner the smartphone, the less room there is inside it for a decent camera module to be fitted. Since the Huawei Ascend P6 is only 6.18 millimeters thick, with no camera hump on the back, it is good to know that it can also take nice photographs.
The Huawei Ascend P6 is already out in China while markets throughout Europe are expecting to get it by the end of July. It will be available in black, white and pink, with metallic color-matching cases offered as optional accessories.