How to use the fingerprint scanner (Google Nexus Imprint) on the Nexus 6P and Nexus 5X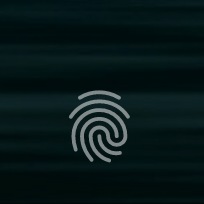 Besides being the world's first devices to run Android 6.0 Marshmallow out of the box, the
Nexus 6P
and
Nexus 5X
are also Google's first smartphones to feature a fingerprint scanner, which Google is calling Nexus Imprint. On both handsets, the fingerprint sensor is located on the rear panel, and works in the exact same manner.
If you own a Nexus 6P or 5X, you probably already know how to use Nexus Imprint. So this article is aimed more at those who are considering getting a new Nexus, or simply want to know how Google's fingerprint scanner works.
You can set up Nexus Imprint after you first power up a Nexus 6P or Nexus 5X, in easy to follow steps. If you choose to skip that, you can do it later, whenever you want, from Settings -> Security -> Nexus Imprint.
You can activate Nexus Imprint only if you first set up a primary method of unlocking your device (password, PIN, or pattern), which will also act as a backup method of unlocking your phone.
When you're registering a new fingerprint, you have to touch the sensor six times (in order to let it accurately read your fingerprint). Once the set up is complete, you can unlock your phone, or authorize payments just by easily touching the sensor - once - with your registered finger. Multiple fingerprints can be added - not just from your fingers (for example, if you want to, you can let members of your family add their fingerprints). Fingerprints can be deleted, renamed, or re-added at any time.
According to Google, fingerprint data is securely stored on your device (and only there), and isn't shared with any apps. All in all, Nexus Imprint works really fast, and, if you want to, you can use it exclusively to unlock your device, without touching the power button or the screen.
How to set up Google Nexus Imprint