How to turn your Home button into a Camera app shortcut like on the Galaxy S6 & edge
12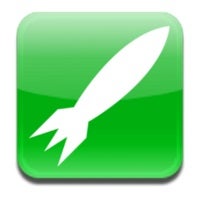 The Samsung Galaxy S6 &
edge
have this nifty feature of quickly launching the Camera app by just double-tapping on the physical Home button. But the cool party trick is that you can replicate part of the same functionality on any ol' Android smartphone (well, unless you're still running Gingerbread). The app Home2 Shortcut lets you assign whatever shortcut you please to any of your device's capacitive or software navigation buttons, then specifiy a gesture (double tap or something different), set a duration, and have your way! No root needed!
The only sad part here is that the Camera app won't be so fast to launch on your not-Galaxy S6-smartphone, because Samsung made it a resident occupant of the flagship's RAM memory - other manufacturers are yet to follow. Regardless, the possibility of pulling off this shortcut thing is just part of the awesomeness of running Android, so let's give it a try now, shall we?
Download Home2 Shortcut from Google Play
for free and let's get to work.