How to take a screenshot on the OnePlus 3
8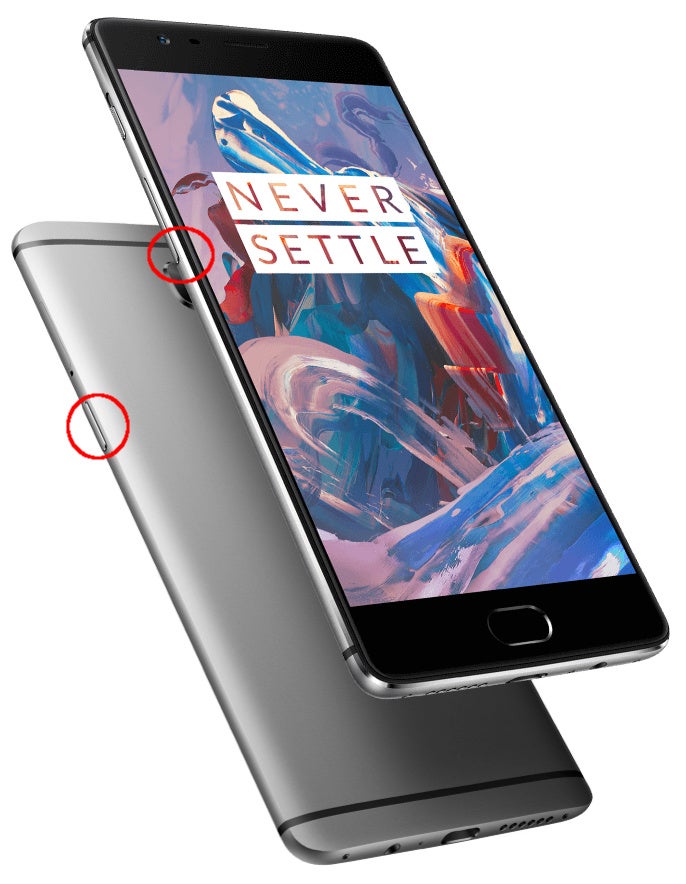 Press the lock key (on the right) and the volume down key (on the left) simultaneously to take a screenshot on the OnePlus 3
The OnePlus 3 is one of the best new affordable Android phones on the market in summer of 2016, and to capture all your special moments with the 5.5-inch metal phone by OnePlus, you might want to know how to take a screenshot.
Be it to capture that funny thing on that webpage, that game moment that you want to share or something else, a screenshot is a simple and convenient way to show what's on your screen and share it with others.
So how do you do it? Simple, on the OnePlus 3 you just need to simultaneously press the lock key (on the right) and the volume down key (on the left). You will hear a short click, your screen will flash and a screenshot will be captured in your photo gallery. You will also get the option to quickly share it in the notification dropdown. That's all there is to it. Go ahead and experiment on your own!