How to shoot 4K video with the iPhone 6s or iPhone 6s Plus
49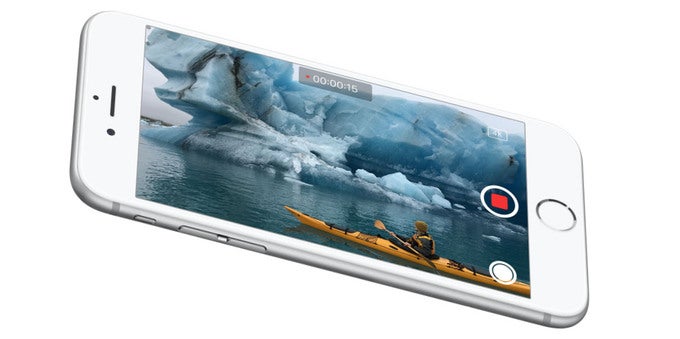 It was bound to happen sooner or later. For the
iPhone 6s
and
iPhone 6s Plus
, Apple finally made the jump from an 8MP main camera to something with a two-digit megapixel count – a 12MP cam adorns the back sides of both handsets. The new image sensor should produce clearer, more detailed images compared to its predecessor. A boost in focusing speed and accuracy is also expected due to the larger number of Focus Pixels. And no less importantly, the 6s and 6s Plus can shoot video in 4K – a resolution way beyond 1080p; one that was technically impossible to achieve with previous iPhone models as there simply weren't enough horizontal pixels available.
But how do you shoot 4K video with an
iPhone 6s
anyway? Well, an iPhone veteran should have already figured out what knobs he needs to turn to enable the new high-res video mode. However, those who don't know their way around an iPhone as well might have difficulties enabling 4K video mode on their handset. So, we thought we'd help.
4K video takes up a lot of storage space
. Like,
a lot
. Three minutes of 4K footage shot on an iPhone 6s eat up one gigabyte of storage space. That is why you must be absolutely sure that your iPhone has enough free space to store whatever you'll be recording. Go to Settings > General > Storage & iCloud Usage to see how many gigs you have available. 16GB iPhone 6s users, feel free to give 4K video recording a try, but our advice is to stick with 1080p as your default video setting.
With that out of the way, let us shoot some 4K video. The mode is enabled from the Settings menu. Open it, scroll down to Photos & Camera, find the Record Video setting, and change it to 4K at 30 frames per second. And that's it! Your iPhone is now configured to shoot 4K videos, and a "4K" label should be present in the camera app to indicate that. From now on, the videos that you shoot will be more detailed, as you'll surely notice when you zoom in with a pinch gesture. Plus, 4K videos are much more suitable for editing and post-processing due to their overall better quality.
If you don't see that much of a difference, or if you're low on storage space, you may go back to the 1080p setting once you've had your 4K fun. Just open Settings > Photos & Camera and switch back to 1080p video resolution at 30 frames per second.