How to send files between Android phones easily via CShare
5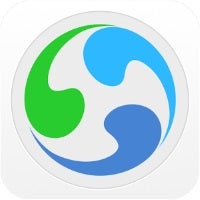 Transferring files between Android phones via Bluetooth needs to be buried in the past. The Wi-Fi direct method, used by the majority of inter-phone file sharing apps, should become the new standard. This won't happen until manufacturers start building it as a stock software feature inside their products. Until then, though, feel free to use apps such as CShare to get by your file-sharing needs at speed 10 times as fast as 3G, and 30 times as fast as Bluetooth.
CShare has pretty colors, is fast, and very easy to install and use. We'd say it covers the three most important app bases pretty well! So, here's how you use it to send and receive files. It goes without saying that this type of sharing goes on between devices in reasonably close proximity - around 328ft (100m). For long-distance sharing, use cloud storage.
First, get CShare from the Google Play Store on your phone or tablet (
link
). It's totally free. Open the app, and it should immediately recognize your device's brand and model name.


Next, hit Send. You'll be greeted by a file browser where you mark the designated files (it can apps, pictures, video, music) and hit "Select" when you're finished. Now, here comes the only tedious part - getting the recipient to install CShare. It actually happens pretty fast, but if your recipient isn't an avid smartphone user, it might take a bit of direction to get them on the right track. Anyway, you have a number of ways to proceed. The first is to get the recipient to read a QR Code and download the app. The others send a URL or SMS containing the download, and the final, possibly most sensible option is to send the app to your recipient via Bluetooth.


When CShare is up and running on both sides, it's time to press the Receive button on the receiving end. If everything goes as well, the selected file(s) gets magically beamed to the recipient phone with a cool animation and a tiny speed report so you can brag later. Like a properly polished app, CSHare has a file transfer history, so you'll know where to find your files.