How to run two Facebook accounts with notifications from both on your Android device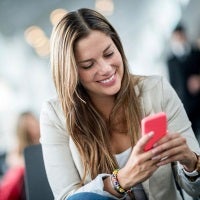 Hello, socialites! In this tutorial, we're going to show you a neat trick we picked up from a wonderful how-to website. Have you ever wondered how to run not one, but two Facebook accounts on your smartphone? It's a feature Facebook doesn't allow from the get-go for some reason, but it's totally doable, and without much to do in the way of app installing and tweaking. To be perfectly honest with you, having to deal with just a single Facebook account on your gizmo is more than enough of a hassle these days, but those who'd like to run both a social and professional account of some kind, for example, will certainly appreciate this tutorial.
In a nutshell, the clever procedure involves installing the official Facebook Lite app alongside the official Facebook app, and running the two together using two different accounts. But how is that different to simply using the Facebook web app through your device's browser together with the native app? Notifications, friends! When you run both FB and FB Lite, you'll get instant notifications from both your accounts. And in Chrome, you can still run a third account sans notifications, if you so desire.
Unfortunately, the official Facebook Lite app is not available in the Google Play store for some reason, which doesn't mean you can't sideload a free & legitimate .apk at any given time - Android is the land of free souls like you, after all! Head to the slideshow below, and we'll walk you through the ropes: