How to remove obfuscated passwords in Android using Xposed
3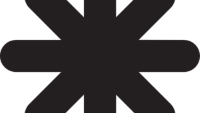 Password obfuscation is meant to protect your data, but unless you are a heavily guarded type, the technology's ratio of actual protection versus you mistyping a single character and retyping the whole password weighs sharply into the latter's favor.
Alas, no self-respecting phone out there lets you turn off the annoying feature - not without showing the stubborn phone who's his daddy, that is. Thanks to the brilliant art of modern customization that is the Xposed Framework, those who bravely rooted their Android devices in the name of freedom are able to deal with password obfuscation as they please.
Got a rooted phone or tablet? Good - let's get to it!
1. Install the Xposed Framework
on your device through
this link
. You must enable app installation from unknown sources for the process to work. If you are new to Xposed, we encourage you to take a quick plunge with this article before you start messing around.
2. Once you have Xposed
all set up, install the
HideNoPasswords module
from the Google Play Store. It's absolutely free, and the only annoyance is the need to reboot after installation.
3. Will you believe us
when we tell you that's all it took? You should, because HideNoPasswords gets activated the moment you've rebooted your device. There's no interface for customization or any complexities like that. Just good old-fashioned password obfuscation removal!
Recommended Stories