How to harness the power of your mobile device to replace the cable TV experience
15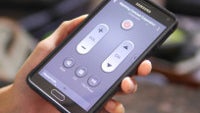 Very recently, we posted an article that detailed several mobile apps you can use if you
plan to ditch paying for cable at home
. As we've made clear in the post, some folks will find it very difficult to cut ties to cable TV service – more so if they've become comfortable and ingrained to its robust programming, instant access, and clear picture quality. Well, for those of you looking to cut the cord and want to somehow replace the experience, we have all the necessary steps for you to make the plunge.
Subscribing to cable TV service at first isn't that bad of an option, seeing that companies are inclined to offer brand new customers killer deals that make it hard to not want the service. Sweetening the pot even more, many companies use the tactic of throwing in additional services, such as high-speed Internet and in-home calling services, to dramatically make the cost of signing up hard to pass up on. To that end, consumers forget that once the promotion ends, they're sometimes suddenly caught off-guard with the service's increase in cost.
Our smartphones are personal gadgets that have limitless rewards. In the last several years, we've seen apps that opened the doors to streaming content – not only locally through devices, but they can then be streamed to a television as well. Maybe someday our mobile devices will be the brains behind all other entertainment devices in our homes?
In the meantime, however, there are still some pre-cautions that some people have about cutting ties with their cable TV service at home. Smartphones are convenient in several ways, but that sense of instant access and ease is lessened when using mobile app, as opposed to just turning on your television and searching for content.
We've taken the plunge and figured out a solution on how to replace the in-home cable TV service that many of us find hard to live without. Relying on a few nifty gadgets, we're going to tell and show you how to best replace the cable television service by harnessing the power of your mobile device. Of course, cutting cable completely means one less monthly burden off your plate, which can go into other things.