How to get Galaxy Note 8's unique features on your Android phone
21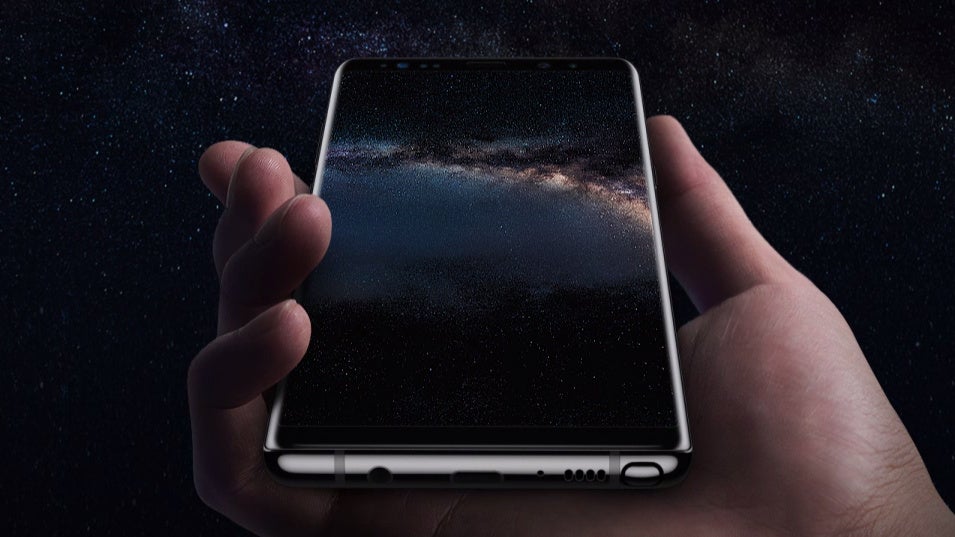 The Samsung Galaxy Note 8 is one of the best smartphones released in 2017. Its futuristic design and powerful hardware are certainly impressive, but they aren't exactly unique in the heavily-saturated mobile space.
The things that make this towering handset truly stand out are a collection of intriguing pre-loaded features, apps, and, of course, the creativity-inducing S Pen stylus.
Some of these functionalities are going to remain exclusive to Samsung's latest and greatest. However, there's a good amount of apps and gadgets on the market that can help you achieve a Note 8-like experience and save some of your hard-earned cash. Let's check them out.
Choosing a proper stylus
One of the biggest and most recognizable advantages of the Samsung Galaxy Note 8 is the fact that it includes an S Pen stylus that can be easily accessed at any time with a simple click.
Below, we've selected a trio of styluses that are decent alternatives to the mighty S Pen. Obviously, you won't be able to stick them in your phone (unless you're of the engineering kind), but on the upside, they are affordable, have great compatibility, and will cater to your doodling and note-taking inclinations. As an added bonus, we also included some of our favorite stylus-friendly apps for your phone or tablet.
App Pair

App Pair shortcut on the Galaxy Note 8
Split-screen multiwindow mode can be found on virtually any phone that runs Android Nougat. However, with the Note 8, Samsung one-upped this concept by introducing app pair. In a nutshell, app pair allows you to create a custom shortcut that launches two applications at the same time.
You can, for instance, open the YouTube app and Google Chrome, or two different chat apps with one tap only, instead of fumbling with opening them one by one, then splitting the screen to fit them.
If this feature appeals to you, you'll be happy to know that you can enable it on any Nougat or Oreo-powered smartphone via a third-party app. Check the gallery for our step by step guide.

Edge Panel
Samsung's Edge Panel isn't an exclusive Note 8 feature, but it is the place where app pairs are launched from. Besides, it is a nifty tool which makes one-handed use easier, so you might find it useful if you're rocking a big-screen smartphone.
There are many sidebar apps on Google Play, including one that's an almost exact copy of the Edge Panel, but one app that we would recommend is Swiftly Switch. It's free, it won't pester you with ads outside of its own menu, and best of all, it works fine with Split-Screen Creator, our substitute for app pairs. Here's how to do it:
Always On Display

Always On Display on the Galaxy Note 8
Another big feature of the "Galaxy package" is the Always On Display functionality. Again, it's not exclusive to 6.3-inch phablet, but you can use the S Pen stylus on the Note 8 to quickly jot down notes and memos without the need to unlock it.
If your smartphone uses an AMOLED screen, we do have a solution for you. It's not as refined as the original AOD, but it's free and does the job just fine. The app in question is called Always On AMOLED. Don't get discouraged by the big "BETA" sign next to the title. It works just fine and comes with a good amount of features.
Some of the major ones include customizable watch faces, notification alerts, various battery-sipping backgrounds and wallpapers, auto movement of the widgets (avoids AMOLED burn-in), and custom memos. The latter can't be drawn with a stylus like on the Note 8, but you change the font, size, and color of the text, which is a decent alternative.
If you'd like to give Always On AMOLED, feel free to follow the below link to Google Play. Again,
we do not recommend installing this app if your phone has an LCD screen
, as your battery life is likely to suffer due to the display's backlighting.