How to change Motorola Moto G covers
10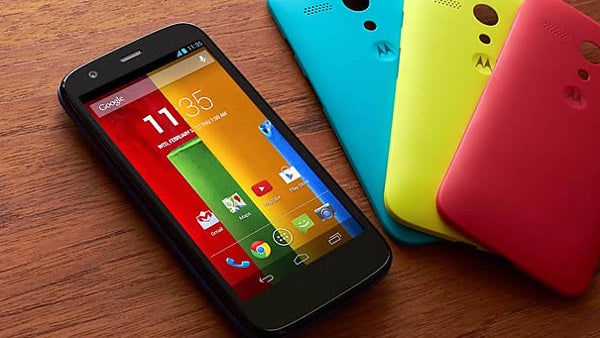 The
Motorola Moto G
is an unusual phone - it has got a fairly spacious 4.5" screen, powerful processor and quality of upper mid-range devices, but the price of a low-end phone. Put simply, it's one of the best deals money can buy.
It also has one particularly neat customization feature - removable covers. You can easily peel off the back cover and change the traditional black one with say a blue, red or yellow one to better match your style and personality. It's fun. Oh, but did we say 'easily'? Try taking the back cover off without watching the video below and you might end up with broken fingernails. Well, maybe we're exaggerating a bit, but still, taking the back cover off the Moto G is a surprisingly challenging task.
If you get the hang of it, though, it's easy. Motorola has prepared a separate video to show you just how simple it can be if you follow these four steps:
1. Rotate the phone 180 degrees - it should be in a vertical position, but the camera should be in its bottom part.
2. Hold your right thumb on the Motorola logo.
3. Start peeling off the cover with your left hand, starting from the microUSB port.
4. Remove it!

And voila! It's as simple as that, and you'd get better with practice, so you can quickly change the color and style of your Moto G.
reference:
Motorola