How often do you use Google Now?
41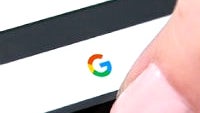 Google recently issued a huge update for its Now virtual butler that is embedded into most Android phones. In particular,
Google Now on Tap
that comes with Marshmallow phones, has added flight and packages tracking, extra language packs, and connected stories.
When, for example, Google Now on Tap finds a flight number on your display, it will show info about it, including potential delays, and the same goes for tracking your packages with various delivery services. A more engaging update is the addition of related stories when reading news, though. You may already be familiar with this if you've done a Google search for a news story, then seen related story info in the regular Google Now. This new option, however, makes that whole process faster by letting you to fire up Now on Tap while reading a story to get those new links. Oh, and Now on Tap can now speak French, German, Spanish, Italian, Russian or Korean even.
How often are you using Google's Now virtual butler, though? Are you one of the folks that can't live without its location-based info cards, or are you of the lot that skipped the initial setup of the context-aware service the second it popped up on your screen at first run? Tell us in the poll below, and sound off in the comments.