How many calories are there in our food photos? We might soon know
7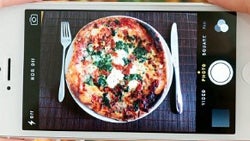 Boston-based startup AVA has launched a private beta for what it calls a "personalized, data-driven coaching solution" for intelligent eating.What that means, is that AVA wants to take all your masterpieces in the field of culinary photography and provide nutritional information for each of the meals. Yeah, imagine a future where you just snap a picture of your dish and you instantly know how much calories are in it.
But how is this even possible? Well, we don't know for sure yet. What we do know is that it involves artificial intelligence and image-recognition technology, according to the official press release:
"AVA solves one of the most frustrating aspects of healthy eating – tracking and managing what you eat – by providing the first auto calorie estimation tool combining image and human recognition."
"AVA provides the easiest way to track what you're eating and then receive personalized recommendations from a health coach based on what you need. AVA offers a variety of programs to help users achieve their nutritional goals. We also factor in your specific preferences so that every recommendation is something you're likely to use,"
claims AVA founder and CEO Ian Brady.
AVA's ambitious service doesn't work with a separate app, but is entirely message-based and involves texting the pictures to AVA directly. The service is expected to exit the closed beta stage and see a public launch sometime this year. For more information and to get an invite, you can visit AVA's official site (linked below).
source:
AVA
via
SlashGear