How do Verizon's new rates stack against the competition?
28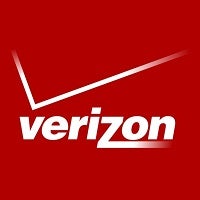 Verizon has launched a
new iteration of its rate plans
, the MORE Everything Plans make things a little more competitive on behalf of Big Red. These new plans are similar to AT&T's Mobile Share Value plans with a couple key differences as one might expect.
Verizon added some tiers of data pools for individuals and families. Also added was extra cloud storage (25GB) and unlimited international messaging. Verizon also provides discounts for lines of service where the devices were purchased using Verizon Edge, the company's upgrade program.
As with any "new" plan, it is worth doing a bit of research and comparison work to see which carrier is driving the best value for the money. Verizon's plans most closely mirror the plan structure of AT&T. T-Mobile and Sprint rate plans are distinct amongst themselves.
Comparing these new rates means that we have to clarify some of the scenarios we examined. T-Mobile does not have as many tiers of data and Sprint's only financially comparable option is, "unlimited." We also did not account for equipment costs since Sprint retired its One Up program in January (two-year contracts are the only option) and the differences between the other three carriers' installment plans are not that big. However, since AT&T and Verizon's plan pricing discounts are based on either installment plans or no-contract for equipment, we built these plans based on whichever provided the most advantageous pricing. We also did not account for taxes, activation or upgrade fees.
Just as we did in December, we picked a few different scenarios to compare. Since these new plans are centered around smartphones, we kept these comparisons focused on smartphones:
Individual smartphone with 2GB of data

Two smartphones sharing 6GB of data

Four smartphones sharing 10GB of data

Five smartphones sharing 20GB of data
With the formalities out of the way, turn the page and we will see if Big Red is getting in the mix of things.