How do I start my own tablet PC company?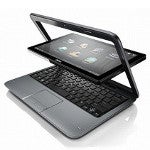 PhoneArena Knows Best is our advice column. You can send us your questions about anything mobile-related at the following email, and we'll do our best to answer the most interesting of them. We're waiting for your inquiries at:
phonearenaknowsbest@gmail.com
The question that we'll be dealing with today in PhoneArena Knows Best is "How do I start my own tablet PC company?" Although we're all crazy about tablets in their various forms, it seems like some of the more enterprising of us are actually considering entering that business, and that's exciting! Here's the message that we got from our user Sanjeev Garg:
Hello Phonearena,
I am a management Grad, completed my degree. I am really influenced by Information technology world and i want to make a debut in that. I was thinking if opening up with a new tablet PC company. As i am a new management graduate and not the IT geek, so i don't know about it that much, could u help me how do i approach to enter the industry. I want to make my career in that field only. I'll be really thankful to you.
How much funds do i need to get started and how to influence investors.
What type of tablets are there in the industry and the Best OS to start with...i thought its android. or the upcoming metro windows OS.
If you could also help me with the profitability part.
and i would like to know about the issue companies facing with android fragmentation. what is fragmentation and how does it affect the performance of device.
Thanking You,
Sanjeev Garg
Now, our short and very honest answer to your question, Sanjeev, is: "Unfortunately, we don't have an idea of what you need to do in order to start a company making tablet PCs." For the record, the longer version of the answer would sound something like this "Although we spend every day reporting on at least a few news stories from the tablet industry, and are really passionate about these so-called post-PC devices, we don't have an idea of what you need to do in order to start a company making tablet PCs." Still, when we think about it, we might at least be able to help you with the choice of OS. If you intend on entering the biz during the following couple of years, we think it would be wise to side with Android, since it's currently much more popular than anything else out there (except for iOS, but we have a feeling they won't let you use it...). Things will probably change sometime in the future, but at least for the next several years, Android will remain among the most popular mobile OSs, if not the most popular.
Since we realize that we weren't really of much help to you with our answer, and your questions are indeed interesting, we decided to post this story, because, you see, we're one very big family here at PhoneArena. Well, it's true that we're having our silly little arguments from time to time, but we're still a family! And some of our readers happen to be extremely knowledgeable about these things, so hopefully they will help you out with advices and valuable information.
Alright people, let's see what you have to say about this - do you know what a cool guy needs to do to start a new company making tablet PCs, besides being cool?
PhoneArena Knows Best is our advice column. You can send us your questions about anything mobile-related at the following email, and we'll do our best to answer the most interesting of them. We're waiting for your inquiries at: