Hit them when they're down: RIM sued for alleged patent infringement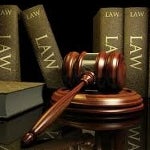 Like a vulture circling around its prey, it seems that
some tech companies are surrounding RIM
, hoping to be the straw that breaks the camel's back. For example, NXP Semiconductors NV filed suit against RIM on Tuesday claiming that some of the Canadian tech manufacturer's BlackBerry smartphones and its PlayBook tablet infringe on its intellectual property.
Not only did NXP file the suit, they decided to make the filing in U.S. District Court in Orlando, Florida. Is it more than a coincidence that RIM's annual BlackBerry World conference
will be held in that very city next month
? During the BlackBerry Jam part of the conference, RIM will be
giving away 2,000 BlackBerry 10 prototype handsets to developers
making it a very important conference.
RIM infringed on six of NXP's patents
covering things like wireless data transmission range expansion, circuit manufacturing processes and computer bus systems. NXP Semiconductor is seeking an injunction against further infringement, lost profits and treble damages. The suit asks for the latter based on what NXP sees as RIM's willful infringement against its IP.
A rapidly declining stock, a lame duck platform,
poor Q4 earnings, upheaval in the executive suite
,
an untested new OS on the way
and now a patent infringement lawsuit. If you believe that bottoms are made when everyone is pessimistic and all of the news is bad, this might just be the the time that we look back on in 6 to 9 months when RIM is once again making waves in the smartphone market.
source:
AllThingsD