Here's why on-screen navigation buttons on Android are bad for you
99+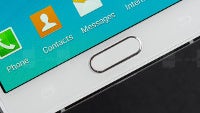 A few months ago,
we ran a poll
asking you to state your preference – would you rather have physical/capacitive navigation keys on your smartphone, or on-screen, software ones that take up space on your screen, but offer a bit more flexibility if you're into modding your device.
The results
honestly
surprised us. A whole bunch of people (42.86% out of 5112 votes) chose software buttons – something that we didn't at all expect. Quite frankly, we expected this to be a one-sided poll. We recently revisited the topic at the office, and again found a discrepancy between our views and those of the public (we tend to prefer physical/capacitive). After a few mental exercises that had us attempt to figure out why people nevertheless liked software keys, and failing to come up with a decent counter, we had to concede that it just didn't make enough sense. And that's despite the fact that some folks pointed to 'immersive mode" as soft keys' saving grace – our tests clearly indicate that even stock Android doesn't make use of it with essential apps like your dialer, messaging, browser, camera, app drawer, and so on. It's a feature that is mostly utilized by
some
third-party apps, and far from all.

So how much screen real estate are you sacrificing for them on-screen buttons? We ran the numbers (after measuring the exact dimensions of the displays of several popular flagships and the space occupied by their on-screen buttons), and the results are telling. On average, you should expect to have about 0.36" cut off from use, or between 6% and 7% from the total area of your display. That means that your 6" Google Nexus 6 actually has less than 5.7" of usable screen space most of the time – less than the 5.7" Samsung Galaxy Note 4, which features physical/capacitive buttons. And the HTC One M8? It has less usable space than the 4.7" iPhone 6.
With that in mind, do you still prefer software navigation keys over their physical/capacitive counterparts? Discuss!
Recommended Stories