Here's what iPhone apps and web pages would look like on a 4 inch screen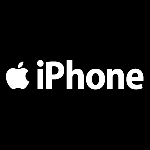 We've seen the rumors spreading like wild fires. It's highly anticipated that the next iPhone release will come with not only a larger screen, but pack a much higher resolution as well.
The guys over at Overdrivedesign.com have put together some mockups of what an iPhone would look like with a 4 inch screen. In the mock-ups, one can easily see a few examples of how the device will benefit from having a bigger screen: it will display more of the map, more text from the same webpage, and give a significant impression of a larger space from a relatively small increase in actual screen real estate. It'll be interesting to see the perception of the larger screen size if Apple decides to changes it. However, it should be mentioned that increasing the screen size or changing the screen to device ratio could significantly alter the well known identifying look of the iPhone as we have known it, which may not have a desirable effect among iPhone fans.
We've heard from many readers on the subject. Many love the relatively small screen on the iPhone 4S, while others feel that 4 inches really is the minimum requirement for a modern smartphone. Some manufacturers like Samsung have gone very large, releasing mobile phones with screens as large as 5 inches.
What do you think is the sweet spot for screen size? Would you prefer Apple stick with the existing size, or go bigger in the next generation of the iPhone?
source:
Overdrivedesign