Here's how to get back the dialer lock screen shortcut on your Android 6.0 Marshmallow device
4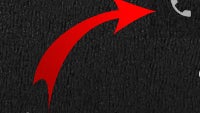 With Lollipop, Google introduced two nifty lock screen shortcuts that allowed you to access your dialer and camera apps straight from the lock screen. It was rather nice of Google to add this feature - it was intuitive and straight-forward, and frankly said, we loved it quite much. With Marshmallow, however, Google spiced things a bit by ditching the dialer shortcut and putting a voice search one in its place.
To be completely honest, we did not like this change initially and decided to give it time - you know, we might end up liking that change in the long run. Sadly, this did not happen and the new shortcut did not grow on us.
If you're feeling this way as well, rejoice! There is an easy way to get the coveted dialer shortcut back, but have in mind that this will also disable the fresh new Google Now on Tap functionality. Anyway, here's how to disable the voice search shortcut.