Here's how to enable or disable emergency cell broadcasts in Android 5.0 Lollipop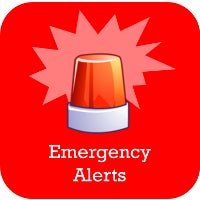 For a long time now, Android users have been enabled to choose if they should be alerted about various emergency and life-threatening situations. This can potentially come in pretty useful for those users who live in or near hazardous areas, regions where various natural disasters are a common occurrence, and others.
Said emergency broadcasts are being automatically sent to users in an endangered region over the GSM or UMTS networks, usually to many cell towers simultaneously.
When a disaster occurs, you'll get notified by a brief emergency message. Your phone might or might not also ring loudly and vibrate in order to attract your attention. Undoubtedly, that's a functionality that you'd rather want to stick with - by default, it's turned on 99% of all Android devices, hidden at plain sight in a menu flaunting the "Cell Broadcasts" name. That said, due to reasons unknown, there might be a folk or two that don't want modern-day technology to alert them for life-threatening occurrences in their area.
We'll show how to disable, or respectively, enable said cell broadcasts alert feature in the latest version of Android.