Here is why Apple unveiled the iPad 4 now
75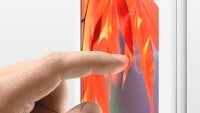 We are honestly surprised by Apple's announcement of the
new fourth-generation 9.7-inch iPad
. Cupertino shocked us earlier in March when it brought a whopping 2048 x 1536-pixel screen to the tablet scene, accelerating the pace of the industry.
It's clear that the third-gen iPad has no problem appealing to people and sells like hotcakes. And yet still, half a year or so after its launch it gets updated. Why?
Two big reasons. First comes
Microsoft Surface, the first big fat reason
. For Microsoft tablets and Surface are an extremely important launch. The third-gen iPad still looks competitive against the Surface, but having an even newer one with a chip delivering double the processing and graphics power just blows the Surface out of the water.
Second - Lightning
. The third-gen iPad comes with the old 30-pin connector and it just makes no sense to have this inconsistency with the iPhone. The new fourth-gen iPad has Lightning now, and that brings unification in the Apple mobile ecosystem, and that's something Cupertino is particularly proud of.
And finally, of course it's the Holiday season. The new iPad comes with expanded compatibility for 4G LTE networks, and that means that more people in more countries will have a huge new reason to buy it - faster speeds.
Apple shocked us with this announcement, but it's definitely not something that lacks logic as it might seem at first glance. Apple brought the Nexus 7 in a very direct battle against the iPad mini, making it painfully obvious that the company is following every step of the competition.
This is a carefully timed step
, and if it wasn't to suppress Microsoft Surface sales, it definitely sends a message to that rumored upcoming 10-inch Nexus tablet. It's not going to have it easy.
Why do you think Apple announced the iPad 4 right now instead of the usual March next year? Let us know what you think about our suggestions and don't hesitate to share your thoughts in the comments below.