Here is a possible list of HTC devices that may ultimately get Android 4.3
35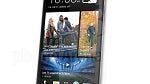 While we are not even sure what all the new features will be with Android 4.3, we are already seeing hints at devices that should be in line to get the operating system upgrade…eventually.
We say eventually for obvious reasons and anyone that is reasonably well informed knows how slow the upgrade process can be. HTC is still bringing Android 4.1 to some devices, never mind 4.2 or even 4.3 down the road.
As it is, this is a semi-complete list of HTC hardware that might get upgraded. To no one's surprise, all the target dates are in the last quarter of 2013 and many of the devices listed will not surprise anyone either. The
HTC One
,
One X
,
One X+
are all in line to get 4.3. The HTC "Fireball" (aka
Droid Incredible 4G
) on Verizon will be left behind as may be the
HTC Desire V
and
Desire X
. The
Droid DNA
(
Butterfly
) should be good to go, as may be the
Desire HD
.
As we have seen in the past, these lists often change, and a couple of the devices on the list to get updated seem puzzling versus those that may not get updated. We have also seen motivations of manufacturers change to keep things up to date as well. While it is not on the list, we would not be surprised to see the
HTC First
get a prompt upgrade since underneath the Facebook Home app is stock Android 4.1. So while we will not call the list official, it does not seem like a bad starting point.
source:
Technos Amigos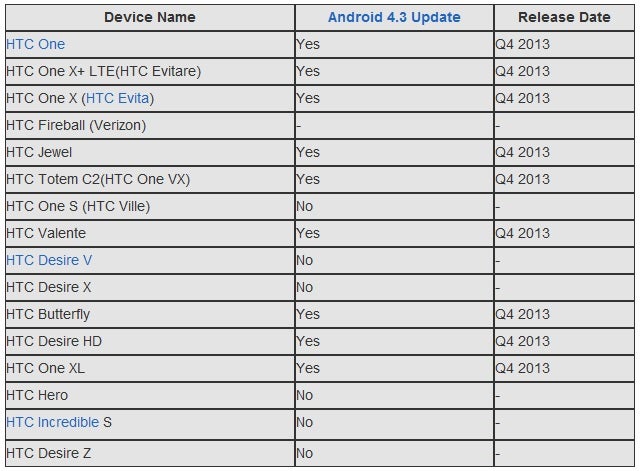 Recommended Stories