Helpful tip: Chromecast is not hip with mega-long passwords
5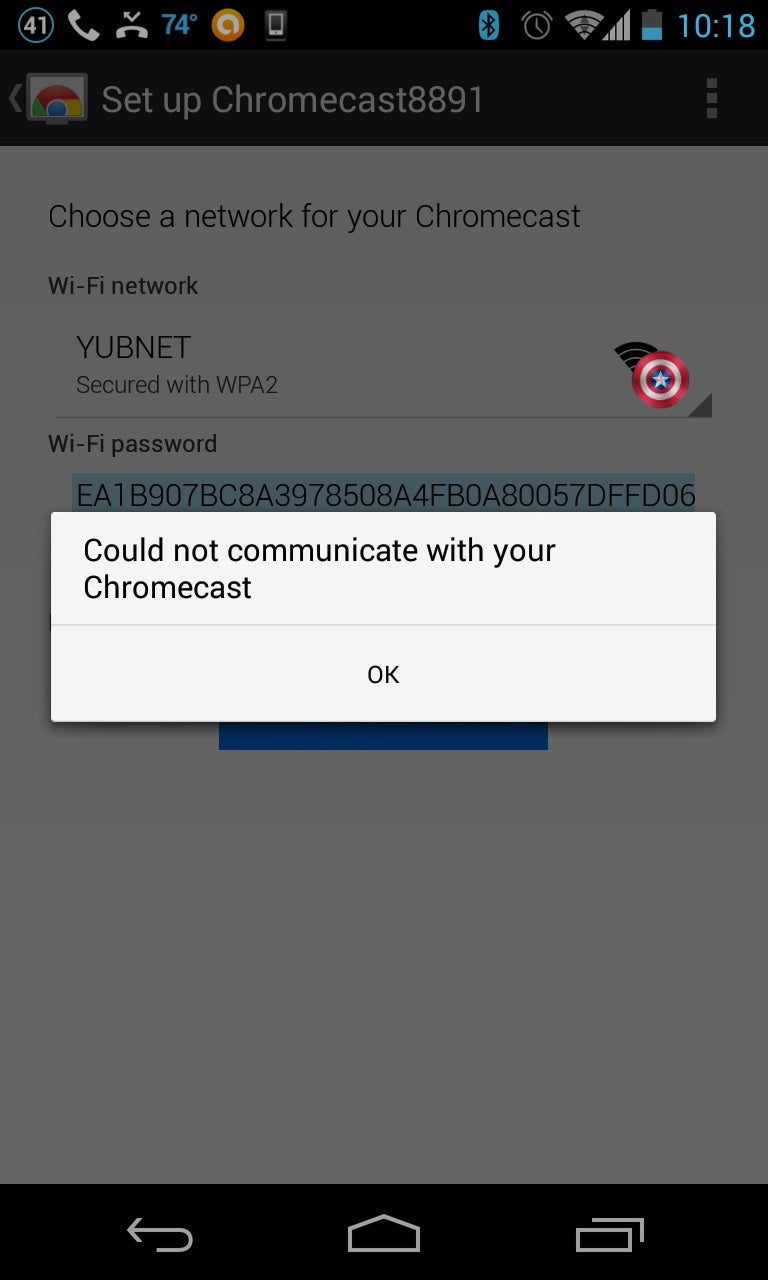 Too long a password will choke your Chromecast
Google's Chromecast is a really neat gadget. The set-up is ridiculously simple,
using it from any Android
or iOS device is just as simple, and
it only costs $35.
For a first retail run, it is fair to say that the Chromecast has enjoyed a nearly perfect execution. You might be at the store buying stuff and see a Chromecast at the check-out lane. Do not fret, just get it;
as we said in our review
,
"The price makes it an impulse buy you won't regret."
When you bring it home however, you might want to double-check your Wi-Fi password and make sure it is not too long. One person was trying to set up their Chromecast and was having problems establishing a connection.
It turns out that his password (which created using a random character generator) was too long.
At 128 characters
, apparently Chromecast said,
"Can't pull it off, sorry."
Of course, seeing as how WPA2 passwords have a 64-character limit, we are not sure how anything else happened to connect, but to each their own. After changing the password to something shorter, the Chromecast connected right up.
The moral of the story is to take it easy on the little dongle.
source:
AndroidCentral