Have T-Mobile's owners and executives accepted SoftBank's acquisition proposal?
46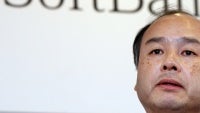 Japanese media Kyodo reported that Japan's SoftBank (owner of US carrier Sprint), T-Mobile, and Deutsche Telekom (T-Mobile owner) have negotiated a buyout offer at a meeting earlier this month. Reportedly, Deutsche Telekom is enthusiastic about Masayoshi Son's proposal, as the German carrier would rather concentrate its efforts on the increasingly competitive European market - even though T-Mobile is the fastest-growing US carrier and is preparing to reveal its next competitive move
this June
. Selling the magenta-colored carrier to the eager Masayoshi Son, who's reportedly willing to pay somewhere north of $40 billion for the acquisition, will grant DT a decent wad of cash for further European conquests.
Although the deal may have been accepted by the parties involved, it is yet to get approval by the US Department of Justice and the Federal Communications Commission. According to informed individuals, the regulatory organs are not particularly warm to the idea of a Sprint + T-Mobile merger. Last we heard, they are supportive of the current wireless status-quo, and would like to keep the "four major carriers" arrangement. Still, perhaps the regulators could be persuaded that the merger will impact the market in a positive way, resulting in a powerful carrier with a more realistic chance to shake off Verizon and AT&T's infamous duopoly. Sooner than later, we'll learn whether Son's ambitious plans will go through.
via
TmoNews