Hands on with Sprint's Hero and Instinct HD
14

What a difference a year makes Last September the first
Diamonds
were trickling into the market while some were holding out for their beloved
QWERTY keyboard
, but the
Instinct
still reigned supreme at Sprint. All were fine devices, to be sure, but the landscape has changed drastically since. In June Sprint released the most anticipated device of the year (
Pre
,) then followed it up with the best BlackBerry ever (
Tour
,) and maybe the best Windows device ever (
Touch Pro2
.) Not content to rest on their laurels, the fast-moving company is looking to kick the competition
when it's down
: enter the HTC Hero and Samsung Instinct HD.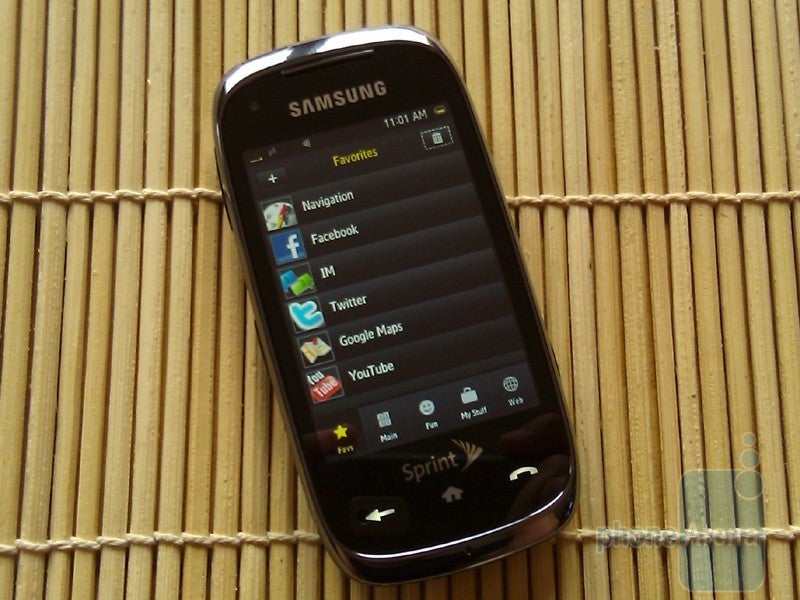 Samsung Instinct HD
The latter is the proper refresh to the original Instinct, bumping the spec sheet in nearly every way. It is the first phone in the US to offer HD video recording, and with an optional HDMI cable content can be displayed on an HDTV. The 5 megapixel camera with flash is a hefty jump up from the original 2MP shooter without. There are proper apps this time around, including the ever-popular Facebook, Twitter, and Google Maps. The interface has been slightly reworked for the better, allowing outlets like weather.com and CNN to deliver content straight to the homescreen. The screen has been upgraded to 3.2" at 320x480 and is much crisper, and an accelerometer lets the user switch to landscape easily. WiFi has been added for those of you who don't live in 3G areas, and the HD marks the first time we've seen the Opera Mobile browser outside of Windows Mobile. All in all, we're really impressed with the upgrades...just not enough to justify the $250 pricetag.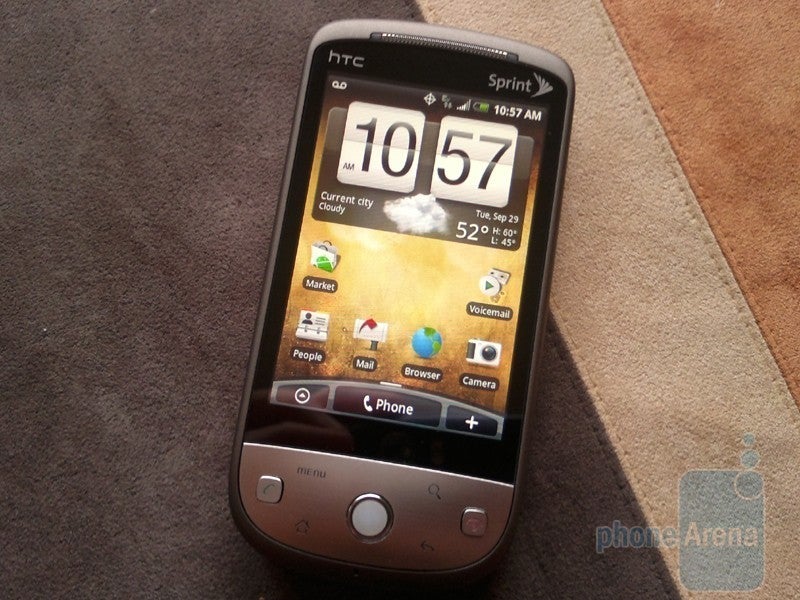 HTC Hero
For a full $70 less you will be able to score yourself an HTC Hero on October 11. Sprint has been on-board with the Open Handset Alliance since launch, but this marks the first Android phone for the carrier. On paper the device is simply the CDMA variant of the
European GSM unit
, but it has undergone a complete visual makeover. Gone is the distinctive chin, a huge plus in our book, and the the hard lines have been replaced for hand-caressing curves. The buttons have also been mercifully rearranged to be more symmetrical. We wouldn't have minded seeing a dash of color, but the silver-on-gray looks better than it sounds, and the phone feels wonderful in your hands. As for features, Sprint has left the device pretty much alone. Their TV, NFL, NASCAR and navigation apps come preloaded, and visual voicemail has been thankfully included. Beyond that it is the same Sense UI-running Android beast that it was when we
first took a look at it
. Everything we loved is still there, and the major lag issue seems to be fixed, though some minor lag is still present at times.
So let's review Sprint's lineup again. Best (only) webOS device, check. Best BlackBerry, check. Best Windows Mobile device, check. Best Android device, check. Best (overpriced) dumbphone, check. Best plans, check. Can you hear them now?
Check back for a full review of both units soon!
Samsung Instinct HD Specifications
HTC Hero CDMA Specifications
*images of the Hero have been shot with the Instinct HD, and vice versa. Images of both have been shot with our normal camera.