Handful of iPhone 7 and 7 Plus case images support the latest rumors
13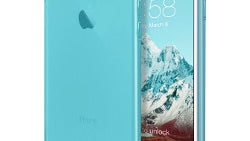 With just about three months left until Apple takes up the stage at its annual September event, the next generation of iPhone is making the rounds already.
Leaks and rumors aplenty
, two specific, highly interesting features have captured our attention—and as it turns out, that of accessory makers like Olixar.
Apparently, if word on the street is to be trusted, the iPhone 7 and iPhone 7 Plus will feature highly similar design to the current crop of iPhone available, but the bigger version will offer two extra perks. Firstly, the iPhone 7 Plus is rumored to offer a dual camera setup, with rumors suggesting that the combo might even be capable of optical zoom. That' be pretty rad!
The other, potentially even more interesting rumored feature, is the availability of the Apple Smart Connector on the larger 7 Plus. Alike to that available on the iPad Pro, these will let you extend the functionality of the phablet.
Both these features are captured by these new Olixar case images. Check them out right below.
Recommended Stories