Hall of shame: the best Samsung Galaxy Note 4 clones
11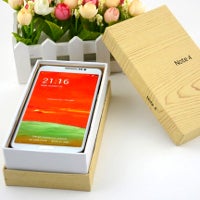 The
Samsung Galaxy Note 4
is one of the most impressive Android device money can buy these days - stuffed with the latest of hardware, it also comes with quite a few software tricks up its sleeve.
The TouchWiz custom skin by Samsung is traditionally rich in options, too, some of which you might have not even heard of. Starting with the neat additional capabilities that the S Pen provides like the quick look at links straight from an app like messenger, and finishing with the improved voice recording and camera options, those are all features that most people would be happy to use.
Great devices evoke major cloning efforts, too, as we attested to with our
iPhone 6 clonings roundup
recently. Now it's time to shine a spotlight on a few of the Note 4 offshoots from
Chinese
phone makers, that have the dubious advantage to be called the phablet's "best" clones.
From the screen size, to the TouchWiz look-a-like interface, this HDC clone comes with MediaTek chipset, HD screen and 1 GB of RAM only, but it only costs $150, too.
The specs of the Goophone N4 don't come anywhere close to what is expected with the Note 4. The Goophone N4 features a 5.7-inch 720p display, MediaTel chip, 2 GB of RAM, a 13-megapixel rear camera, a 5-megapixel front camera, and a 3200mAh battery. Not too shabby, and that battery will last on those specs.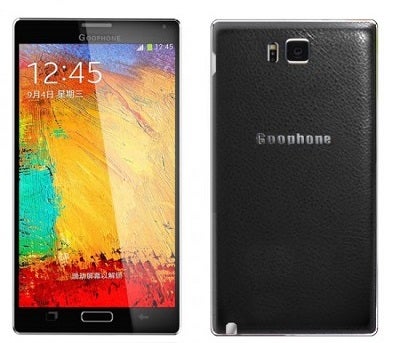 "Real" 5.7" IPS screen - that's the moto of this no-name Note 4 clone you can buy off AliExpress for two Benjies. Other cloning companies, they say, only advertise 5.7" panels, but theirs is in fact usually a 5.5" one. Hey, counterfeiters have values, too. Joking aside, this seems like your best bet on a Note 4 wannabe, as it sports a 1080p panel, 3 GB of RAM and 16 MP camera on the back. Heck, it will even fake a 4G icon in the status bar for you, how about that?