Half of handset industry profits belong to Apple
99+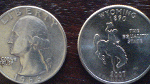 In it hard to believe that 5 years ago, the Apple iPhone
did not exist
. Now, 50 cents out of every dollar in handset industry profit belongs to Apple in the first quarter of the year, according to Canaccord Genuity analyst T. Michael Walkley. He also notes that the handset is the
top selling phone
at both AT&T and Verizon despite strong sales by 4G enabled devices and recently launched high-end Android models at both carriers.
The analyst mentioned that at Verizon, where some strong Android models like the HTC ThunderBolt and the Motorola DROID X2 have recently been released, the Apple iPhone "by far" remains
the top-seller
. The analyst expects iPhone sales at Big Red to continue to be strong as more customers' 2-year contracts expire allowing them to purchase the subsidized version of the Apple handset.
Besides raking in half of industry profits, Apple is poised to sell
100 million Apple iPhone units
during 2012. Ironically, Walkley expects the Apple iPhone's share of smartphone sales to drop from 16% last year to 15.2% by the end of next year. Still, with the increasing number of smartphones being bought, that 15.2% share will still add up to more than 100 million units of Apple's touchscreen handset being sold in a year.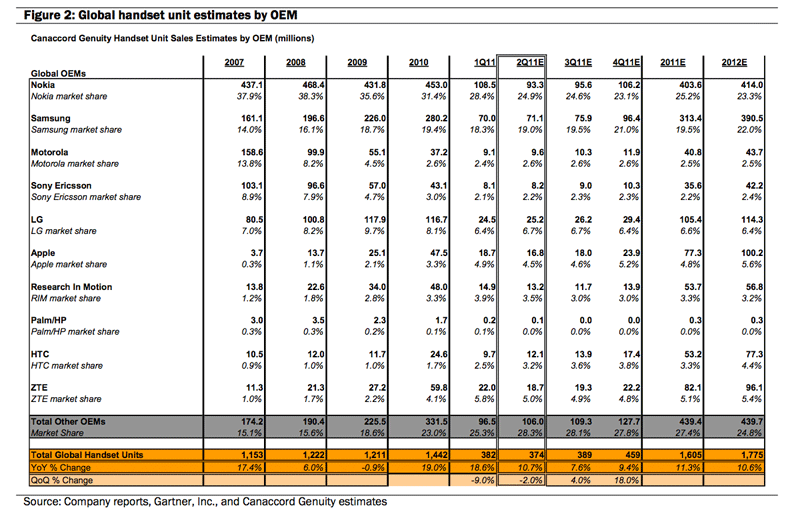 Nokia is expected to be on top of the global handset market by the end of next year
Canaccord Genuity also sees a sharp drop in RIM's slice of the smartphone pie from 12.6% in the current quarter to 8.6% at the end of 2012. Android will have a 49.9% share at the end of next year, according to the estimate, while Microsoft's mobile operating system will be a
big winner
. A chart prepared by the securities firm shows Windows Phone having an 11.2% reading at the end of next year, up sharply from the current 4.9% stake.
According to Canaccord Genuity, by the end of 2012, Samsung will trail Nokia by just 1.3% for the position on
top of the global handset market
. Nokia is expected to have a 23.3% share vs. 22% for the Korean manufacturer. No other OEM will be close to the top two by the end of next year with fellow Korean firm LG estimated to have a 6.4% slice of the pie, good enough for third place.
source: Canaccord Genuity via
AppleInsider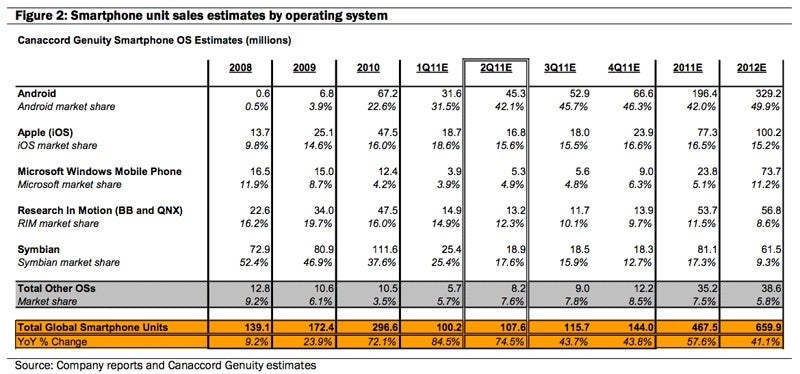 Apple gets 50 cents of every dollar of handset industry profit
Recommended Stories