HTC's Peter Chou anticipates an NFC revolution
8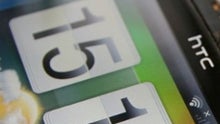 There's no doubt that NFC (near field communication) has great potential. Mobile users in Korea and Japan have already enjoyed such mobile wallet functionality for some time, and the rest of the world is slowly
following suit
. HTC CEO Peter Chou used his keynote address at the Uplinq conference to predict the future of NFC.
Chou says that
by 2015, there will be over 500 million NFC-enabled smartphones worldwide
. Of course, he also asserted that HTC would play a major role in that revolution. From 2009 to 2010, HTC doubled their sales, and 2011 is looking just as promising. And, as HTC Europe said recently, HTC will debut their own
NFC device
this year. So it's not a stretch to say that HTC will play a major role.
Beyond the mobile wallet, Chou speculated on other potential uses for near field communication. He suggested that a Digital ID, which would store far more than your banking information, would give NFC even more potential uses. On a more conjectural note, Chou said that HTC is looking into biometric technology, to help smartphones play an integral role in healthcare.
On a more practical note, Chou reaffirmed their commitment to Microsoft's Windows Phone 7 OS, and suggested that WP7's app selection could soon rival the ever-burgeoning Android Market. Can you believe
HTC
was making carrier-branded phones only a few years ago?
source:
Pocket-lint