HTC teases the HTC DROID Incredible 4G LTE
21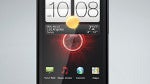 The latest word on the HTC DROID Incredible 4G LTE is
that is has been delayed until July 5th
. That might have been confirmed by a tweet from HTC's U.S. division which said that HTC has some special fun headed our way next week and that it is going to be incredible. It doesn't take a rocket scientist to figure out what the Taiwan based manufacturer is saying.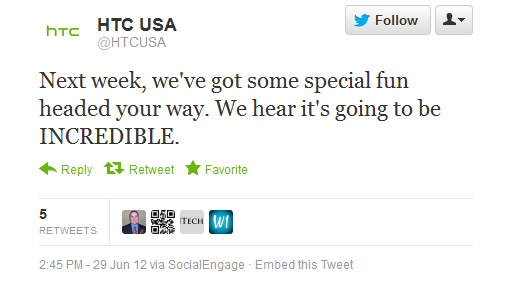 A hint about the HTC DROID Incredible 4G LTE from HTC
The only worry in this whole shebang is that July 5th leaves only 7 days
until July 12th when the Samsung Google S III is expected to launch
. Verizon, quite understandably, has to price this device below the $199.99 that the 16GB model of the Samsung Galaxy S III will be going for. That is why the expectations are for a $149.99 for the HTC model with a 2-year contract and a $50 mail-in-rebate. There are plenty of fans of the HTC Incredible line and we're sure that they will be all over the device, which is the third iteration of the model.
source:
HTC
via
Engadget