HTC suggests that its All New One has a place in the history of mobile music
51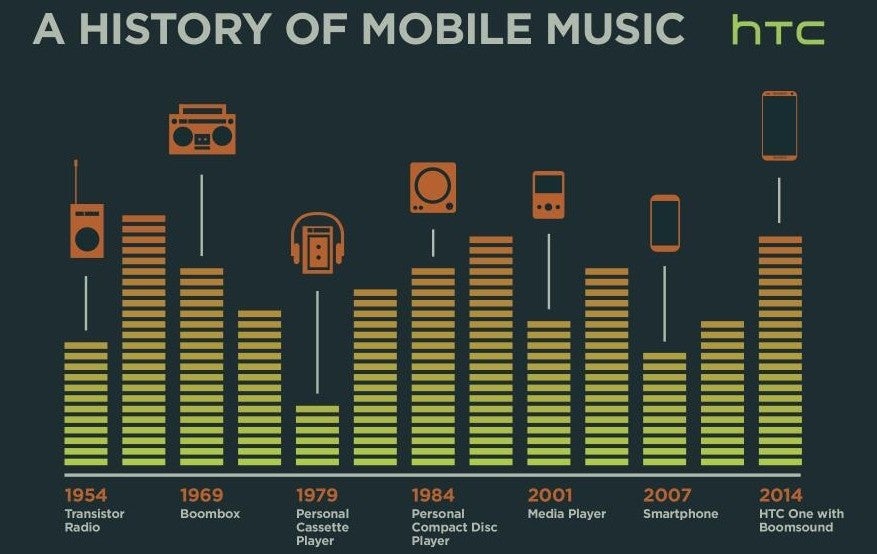 HTC today tweeted the image embedded above. As you can see, this presents "A History of Mobile Music" in HTC's vision: from the Transistor Radio of 1954 to Personal Compact Disc Players (1984), generic smartphones (2007), and, finally, to the
2014 HTC One
.
What should make the All New One a great mobile music player is the BoomSound technology used for its speakers. As you may have heard,
HTC already confirmed
that the upcoming smartphone would have BoomSound speakers. These will be similar to those found inside the
2013 One
, but improved at the same time.
The All New HTC One (known as the HTC M8 since last year) will be officially announced
on March 25
. It will probably be released shortly after that, and we're hearing that it may reach 110 countries. In the US, all major carriers are expected to launch the handset.
Meanwhile you could let us know what you think: is BoomSound enough to
make history
when it comes to mobile music?
source:
HTC
(Twitter)