HTC offers its apology to those who couldn't buy a Nexus 9 on the cheap this Tuesday
17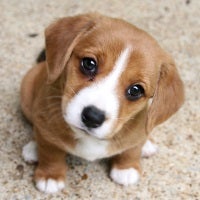 As the
brand-new Nexus 9
started selling, HTC dropped the ball by putting it up for sale at half the price barely a day or two after the high-tech tablet debuted in the Google Play Store. It was pretty much a flash sale that went its decidedly usual way - limited stock, server crashes, quick despoilment, and many frustrated customers who missed out on buying a N-9 on the cheap for reasons in and beyond their control. Still, these things happen - especially when your product is in such high demand - so HTC, being the good PR sport it is, penned a lengthy apology.
Here's HTC America president Jason Mackenzie's repentance:
Hello Everyone,
I wanted to personally apologize for the frustration some of you experienced with our first "flash" sale yesterday. The sale was intended to introduce a weekly promotion that HTC will run weekly through the holidays. In celebration of the launch of our Nexus 9 tablet, we decided to kick off "HTC Hot Deals" in a BIG way with a screaming hot deal on a limited quantity of these tablets.
Simply put, the offer was very well received and the several hundred units that were allocated to this promotion sold out quickly.I understand that our site did not function properly and caused frustration – and for that I apologize. With such a hot deal and short time to take advantage, the experience needs to be seamless. Our team is rectifying the systems issues that some experienced and we remain committed to bring you an exciting cadence of offers throughout holidays.
We hope you were one of the many who got to enjoy the savings this time, but if not please do check back weekly.
All the best,
Jason Mackenzie
President, HTC America
By the way, HTC will be hosting similar promotions every Tuesday leading up to the Holiday season, so stay tuned for merrier announcements from the Taiwanese purveyor of
design-conscious phones
.
via
Android Authority