HTC is getting rid of their stock Android web browser on November 30
24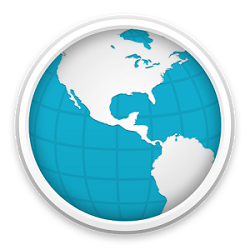 If you've ever owned an Android phone that wasn't under the Nexus name, then you're familiar with the tendency that OEMs have to pre-load their handsets with stock versions of apps that are already covered by Google. Samsung, LG, ASUS, and other companies are notorious for adding their own clock, calculator, calendar, gallery, Internet browser, and other apps that Google already has solutions for. This creates for a lot of unnecessary bloat on your phone or tablet that you simply cannot git rid of, but late next month, it looks like HTC is taking a step forward to break this trend.
For the past year or two, HTC has done a pretty commendable job at limiting the amount of unnecessary applications that they pre-install on their Android smartphones. On the HTC 10, for example, Google Photos and Google Play Music were used as the default gallery and music player apps - not stock HTC ones that would simply duplicate the functionality of Google's own versions. News broke today that on November 30, HTC would be taking the ax to yet another stock app of theirs. This time around, it's HTC's stock web browser that will be getting the plug pulled on it.
Replacing the stock browser on all future HTC handsets will be Google Chrome, and this is a move that we really are quite pleased to see. The latest updated to HTC's browser will allow you to transfer any bookmarks you've made on it to another browser of your choice, but come November 30, the app will be removed from the Play Store and will no longer receive any future updates. A number of users have already taken to the Play Store to sound their irritation at HTC for choosing to discontinue their web browser, but as we've seen from HTC and a number of other OEMs, trashing these stock apps and moving to Google-made ones seems to be the way of the future.
What are your thoughts on this? Do you prefer stock OEM apps or ones that are made by Google?