HTC distances itself from Samsung, reduces part orders
39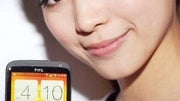 The folks over at HTC aren't really having the time of their lives right now. The company has been having financial difficulties, with
last quarter not showing any signs of revival
... Which is really sad, because HTC has been one of the biggest success stories in recent memory. Starting its business as a hardware vendor for other companies, it has grown to become one of the leading smartphone manufacturers. Sadly, the momentum seems to have worn off, and now Samsung, using its enormous scale, has taken over the market with dozens, if not hundreds of devices, covering each and every handset category.
So what remains for little HTC but to stop feeding its competitor then. This may be the reason why HTC has decided to distance itself from its competitor by starting to purchase smartphone parts from other companies. For example, HTC will no longer partner with Samsung for the supply of its CMOS camera sensors. Instead, it will be buying them from OmniVision and Sony. In addition, a part of the AMOLED screen supply will now be taken by AU Optronics. However, since HTC is said to be worried that AU Optronics may not be able to deliver enough AMOLED production, part of the supply will still be produced by Samsung.
We can understand HTC for wanting to distance itself from Samsung. After all, who'd want its business to be dependent on one of its biggest competitors?
source:
AppleInsider