HTC One S ceramic nanocoating flawed?
34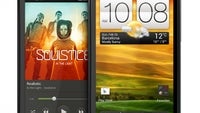 One of the most touted features of the
HTC One S
is its premium construction. In particular, one of the finishes the smartphone comes in is created using a process called
Micro Arc Oxidation
. As a result, the device's unibody is made super strong and its surface gets covered by a ceramic layer.
Sounds so fancy, doesn't it? Well, it looks like real life results may vary, as some unfortunate HTC One S owners are now finding out. According to several reports,
the coating on the smartphone's top side is starting to chip of
f for no obvious reason. Not a single one of the users who are having this issue have dropped their device or mistreated it in any way. Some say that the sharp edge on top is to blame, while others assume that the coating itself is flawed, but a definite reason as to why the ceramic layer on these devices is starting to fall off has yet to be stated.
HTC One S owners, are any of you having the same issue? If so, feel free to leave us a comment below, and if not, better keep an eye on your device. We will be watching out for a statement from HTC regarding the flaw and will update you as soon as we have more information.