HTC DROID DNA to come with a locked bootloader, devs still working on a root
24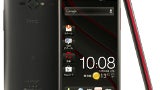 It seems like the
DROID DNA
won't be as hackable as some thought at first. The handset is going to come with a locked bootloader and, at least as of right now, there is no solution for this. Still, developers aren't that worried, as their efforts to create a rooting method are continuing, and there are already some potential ideas being explored.
Working with a leaked ROM before even the handset had hit the market (which it does today), devs have managed to root it using the HTCDev bootloader tool. However, it seems HTC is locking things down now that it is time for the DNA to appear on store shelves. Devs' new efforts are now focused on trying to get the DNA rooted through the S-OFF tool.
Locked bootloader or not, we're sure this won't be that much of a problem for most users, as the DROID DNA is already a star in the Android world, mainly thanks to its large, extremely high-resolution display.
via:
AndroidAuthority