HSPA+ Multiflow will double speeds and make an appearance at MWC
11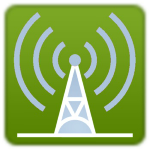 Nokia Siemens Networks has announced that it will be showing off the next step in HSPA+ technology at the Mobile World Congress next week in Barcelona. The tech has been dubbed "HSPA+ Multiflow", which will allow mobile devices to connect to two cell towers simultaneously. This will help both connectivity, by making sure devices can connect to a second tower when signal is fading, and can also greatly increase data speeds. According to Nokia Siemens, this could effectively double HSPA+ data speeds and increase response times by 50%.
Nokia Siemens is hoping that the feature will be standardized by 3GPP by the middle of 2012, and will be available by the second half of 2013.
This technology is something that we've been expecting for a while, as T-Mobile had it as part of its
Long Term HSPA Evolution
plans in late 2010, although then it was simply referred to as MIMO (multi-in multi-out). With this new technology (and the next iteration which would allow for connectivity to 4 towers simultaneously), T-Mobile would be able to continue to increase HSPA+ downstream speeds to around 650 Mbps. And, given the company's nebulous plans for LTE adoption, it seems that may still be the plan.