HP tried to sell Palm for $1.2 billion before open sourcing WebOS
9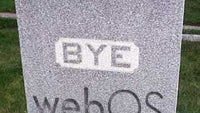 One last addendum to the sad tale of
what happened
to Palm after HP acquired it. According to a source speaking to Venture Beat, HP tried to sell Palm to Facebook for the same $1.2 billion it originally purchased Palm for.
Facebook expressed serious interest (e.g. Facebook CEO Mark Zuckerberg was at the meeting), but they understandably balked at the asking price. Palm was already hurting when HP bought them, but at the time PalmOS was seen as a solid product that just needed some capital behind it. The further shedding of market share by Pre smartphones and the disastrous launch of the TouchPad under HP's guidance (to use the term loosely) robbed WebOS of whatever consumer engagement it had left.
By the time HP was looking to sell a company would have had to rebuild the WebOS brand almost from scratch, leaving Palm's value pretty much equal to its IP. Palm may have some excellent patents, but not $1.2 billion worth. Had HP been willing to lower the asking price below $500 million it's possible they could have found a suitor. Apparently they weren't willing to do so, and it's reported that HP representatives were almost laughed out of the building after their meeting with Facebook.
Rumors this summer also indicated potential interest in WebOS from
Amazon
, Samsung, and
others
, but it's no surprise that WebOS wasn't picked up by anyone at that price.
source:
Venture Beat
via
Business Insider