HP tablet for the enterprise market coming soon
5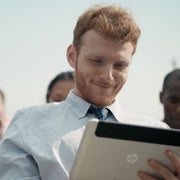 Just hours ago, HP posted a press release on its web site announcing a new lineup of consumer and business PC products, including desktop and notebook computers. However, right down at the bottom of the post, the company also gave us a clue regarding a product, which a
recent advertisement might have already outed
.
"An enterprise-ready tablet will be announced soon,"
HP stated, without revealing any further details whatsoever.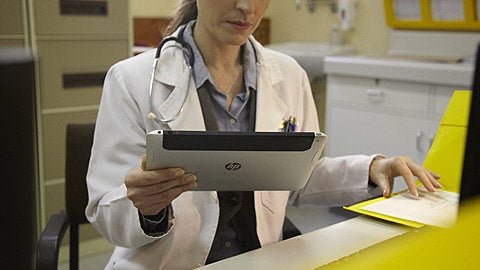 HP is working on an enterprise-ready tablet
Now, we might not know what the hardware specs of this upcoming device will be, yet we can safely assume that HP is not planning to ship the said device with Android. Instead, it seems likely that the tablet will run a flavor of Windows 8 – either Pro or RT, depending on what kind of processor it is powered by. Or at least that is how we interpret the slate's enterprise readiness. We are also expecting to see an Intel processor humming inside the tablet, given
HP's statement that it isn't planning any ARM-based hardware
for now.
That is pretty much all we know so far, and we hope to have more details on this HP tablet sooner than later. Is anyone excited to see what kind of slate HP has in stock for us?