Groupon sends email to users telling them that it uses and shares their location-based data
3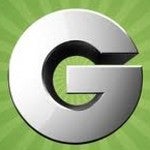 Ever since
speculation arose about what information was being collected and filed by the Apple iPhone
and Android models, smartphone users have been very sensitive about files that keep
personal and location based info
. This weekend, Groupon users received an email relating to the social buying firm's collection and use of mobile-based information.
In the message, the company notes that if you allow sharing on your device and use a Groupon mobile app, the company collects "geo-location data" from your handset and uses the information to offer you
marketing deals
. This means that if you want to receive the maximum benefits from the Groupon Now app, you need to allow them to know where you are at.
But everyone is still skittish about the release of location based data. And when Groupon tells customers in the email that its definition of personal data now includes
hobbies and interests
, and that such information will be provided to Groupon's partners, it raises everyone's sensitivity about this issue a little more.
Among the changes cited in the email is that Groupon no longer warns you in the Updated Privacy Statement about disclosing personal information to Google. Groupon says that it does not pass your information to Google for remarketing. The company,
currently working on its IPO
which probably was the reason for the Updated Privacy Statement, does say that it collects data through automated technologies, including cookies,
pixel
tags, web beacons, browser analysis tools, and web logs. Any Groupon users ready to give up using the service after reading the email and the Updated Privacy Statement?
You can read the entire email (if you have some time to kill) by clicking on the sourcelink.
source:
Groupon
via
AllThingsD