Group audio calls now available for Apple iPhone users with Skype
1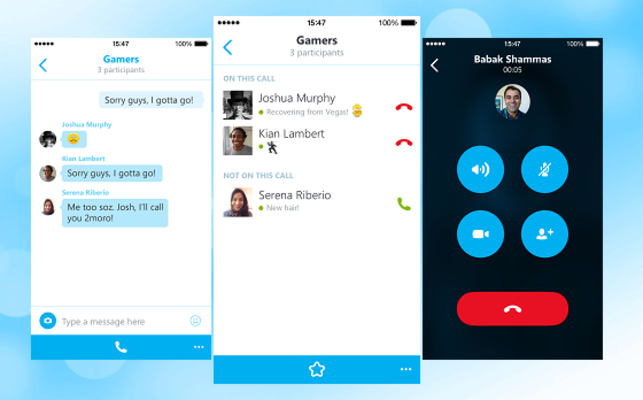 Arrange a four-way phone conversation using an Apple iPhone running the latest version of Skype
Those iOS users who use Skype, will be happy to hear about a new feature that supports group audio calls on your Apple iPhone. With one tap on the device, you can arrange a Skype phone call for up to four people. All you need to do is find an existing group, and tap the big button at the bottom of the screen. You can even turn a chat or a video call, into a four-way audio conversation.
As host, you can decide to remove someone from the call without hanging up on the others. Additionally, if you've started a call with someone and want to add more participants, as host you are able to do that with the tap of a button. Can't you just feel the power of being a host?
You can pick up the latest version of Skype for iOS, which is currently sitting in the App Store, for free. All you will need is an iPhone running iOS 7 or later. Other changes to Skype now allow new messages to be read from anywhere inside the app.
source:
Skype