Google's potential replacement for Android, Fuchsia OS, booted on a Huawei device
12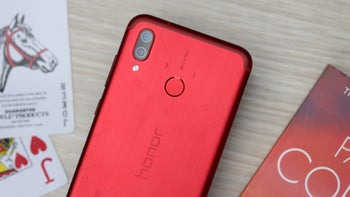 By now, Android has become a household name almost as popular as Coca-Cola. Google's operating system is running on billions of devices and holds the lion's share of the smartphone market. The wide adoption of Android comes with its own drawbacks, one of which is the version fragmentation among the hundreds of different smartphones that are using the operating system.
Hoping to fix this and other imperfections of Android, Google is developing another
open-source operating system, called Fuchsia
. If this is the first time you're hearing about it, you're probably not alone, its development isn't exactly marketed by Google. However, now there's a reason perk up our ears, as
9to5Google points out
.
A recent
entry on Fuchsia Gerrit
, the source code management site for the OS, states that a new patch has added support for Kirin970, HiSilicon's top-tier system-on-a-chip, released last year. To test the newly added support, the core code of Fuchsia was booted on
Honor Play
, a recently released phone with the Kirin970 chip. Honor is a sub-brand of Huawei, which used the Kirin970 in a number of high-end phones, including the
Mate 10
and
P20
models. This is intriguing, considering that Google's Pixel phones have been using Qualcomm's Snapdragon mobile platform. The last time Google and Huawei worked together was for the
Nexus 6P
. Is this a sign that the two giants are going to unite powers again? Maybe. Or maybe Huawei's engineers just want a head start when the OS is deemed ready for release and are lending a helping hand in its development. If that's the case, the noble gesture only raises more questions.
Either way, this marks a big step in the development of Fuchsia and shows that it might be closer to reality than initially thought. Google's plans for the new operating system are to one day have it running on all devices made by the company, replacing not only Android, but Chrome OS as well. Of course, if other manufacturers want to make use of it, they'll likely be able to, under certain conditions.
While this news is exciting for us phone geeks, the average user is at least a few years away from having to deal with Fuchsia in any shape or form, and that's assuming Google chooses it as Android's successor. Hopefully, one day we'll see new versions being deployed to our non-Apple smartphones in a matter of days rather than months.