Google's Clips camera now lets you manually take high resolution photos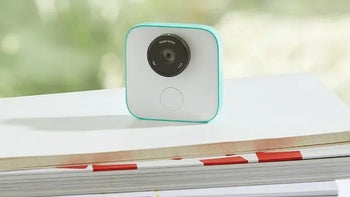 Remember Google Clips? That, um, "smart", AI-assisted camera that doesn't need you to be on the shutter? Yeah, the one that shoots on its own! Well, it had a 7-second manual video burst mode, but the resolution was far from optimal.
Google is now rolling out an update for the Clips Android app that lets users take high-res photos alongside the short video bursts when the shutter button is pressed. Neat! The images can be previewed on your phone almost instantaneously.
Of course, to take advantage of the new functionality, you'll also have to update the firmware of your Clips camera. This will happen automatically when you connect the camera to its companion app.
Another new feature that the latest Clips app update brings is pinch-to-zoom cropping while you're in the edit mode,
Engadget
reports. Previously, you had to drag a rectangular overlay to frame and crop, but this new method is way more intuitive. It's good to see Google trying to evolve Clips' features and give more control to the users, rather than leaving everything to the AI.