Googlers develop AI that can catch people looking at your screen
9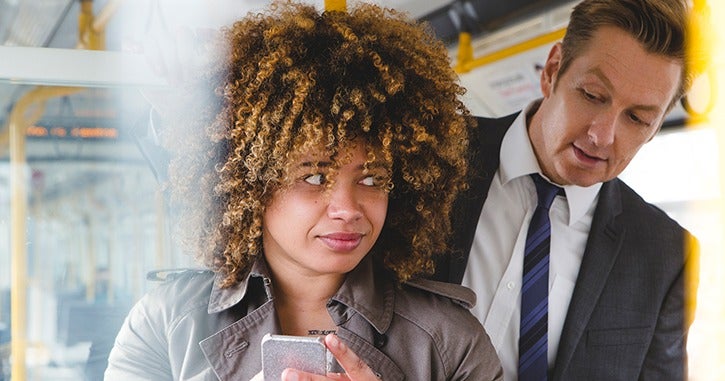 Google researchers have developed a tool that can alert you when a stranger is peeking at your screen over your shoulder. The "electronic screen protector", as it is called by inventors Florian Schroff and See Jung Ryu, will be presented at the Neural Information Processing Systems (NIPS) conference that will be held in California next week.
So, what is this "electronic screen protector" and how does it work? In a nutshell, it appears that it is a software application that uses machine learning and the front camera of a phone to scan for faces. If the tool detects a person who isn't the owner gazing at the screen, it will alert the user that their privacy is being violated in real time.
As you can see from the demo video above, the software repeatedly interrupts a Google Hangouts conversation when it establishes that a person is peeking over the owner's shoulder. Apparently, the tool can detect a gaze in just 2 milliseconds while facial recognition takes about 47 milliseconds.
The researchers say that the electronic screen protector works well under various lighting conditions and can detect multiple head poses. Still, we can't help but wonder how would it affect battery life or what happens if you're trying to watch a video with a friend.
While this feature may seem like a great candidate for the next major version of Android, at this stage, it appears that it's more of an experimental project. However, we could see something similar implemented as an app or service at some point in the future.