Google working on kid's version of services, will require age when signing up on Android
6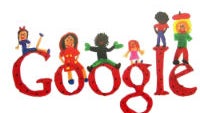 A new report is saying that Google is working on a version of its online services for children, including special versions of YouTube, Search, and Gmail. For years now, the Children's Online Privacy Protection Act (COPPA), which was intended to protect kids, has essentially forced major web platforms to ignore users under the age of 13, and forced parents to help kids lie about their ages. But, Google allegedly wants to put an end to that. Details about the plans are scarce, especially when it comes to Android. The report specifically says that Google would begin requiring anyone signing up for a Google account on Android to provide their age, but it is unclear how apps could be altered to be more accessible for younger kids.
Parental controls have been something that Google has mostly left up to 3rd party developers. It wasn't until Android 4.3 that Google added anything close to parental controls with the restricted profiles, which would allow control over what apps could be accessed. Unfortunately, restricted profiles are part of the multi-user system, which is currently only available on Android tablets, though it has been rumored to be a
part of Android L
for phones.
Whatever changes Google has planned will undoubtedly affect Android apps for Google services, but there is no timetable given for the kid's versions of these apps. So, there is no guarantee that it will happen anytime soon, or have anything to do with Android L. Presumably, the changes might not require Android L, and could be done mostly through app updates and Google Play services.