Google will bring multiplayer support for both Android and iOS to Google Play Games
1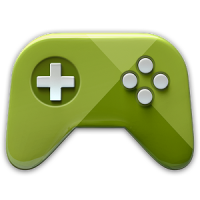 Ahead of the Game Developers Conference(March 17-21), Google posted and later pulled a blog post aboutupcoming improvements to Google Play Games. It seems the messagewas to appear in the Android Developers Blog as Google unveiled its new features for GPG and otherservices at the impending conference. Anyway, the blog post was unearthed fromthe Google cache, giving us an early look at the things to come.
First off, Google will let players sendvirtual in-game objects to people in their Google+ circles. Also, the Play Games app will support multiplayer invites andwill feature 18 new game categories, which will make it easier forgamers to discover fellow players and new games.
Also, the Google Play Developer Consolewill be upgraded with a daily dashboard, which visualizes player andengagement statistics, including daily active users, retention,achievements, leaderboard performance, and more.
On Tuesday, March 18, Google will behosting a Developer Day at GDC, where these and more topics will be detailed, including gaming possibilities with Google Glass.
source: Google(cached) via RonAmadeo (Google+)