Google to implement new search algorithm on April 21st, mobile search will see the greatest impact
16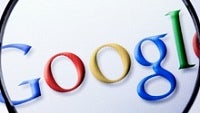 You may or may not know this, but Google uses its search algorithms in a way that it ranks sites higher if they feature mobile optimization. It does not matter if you are searching from your phone, or Chrombook, or desktop computer, "mobile friendly" sites got a boost in search result rankings.
How does the algorithm work, and how can site owner tell if their site is affected? No one seems to know, but the factors of Google's ranking are not applied evenly which explains why many sites may not necessarily be mobile friendly.
In a few weeks, April 21st to be exact, the way Google indexes search results will weigh mobile friendliness even heavier. The change will affect searches worldwide, and Google says the changes will be significant. The goal is to ensure that users get results that are optimized for their devices.
Google has been collecting information from its "Googlebot" to update its rankings for the past month so that its implementation of its new ranking will have an immediate effect. Webmasters and the like have dubbed the 21st as "mobilegeddon," and there is a push to get sites optimized for mobile before the switch is flipped. It will be interesting to see if we, as users, will be able to notice the change as we use Google search.
source:
Entrepreneur