Google setting up SOS alerts: important information during a crisis, straight in your Maps app
1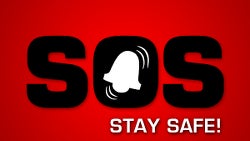 The concept of adding region-based, crisis assistance features in apps is young, but certainly not new. We've got Facebook's timed alerts and the "I am safe" global notification, which allows you to instantly let everyone know you are OK if you happen to be in an area affected by some sort of crisis.
Now, Google is expanding its portfolio of features like the Google Crisis Map with a brand-new SOS Alerts. The latter is meant for smartphones and works in both Google Search and Google Maps.
When you perform a simple search about a location, where some sort of disaster has struck, you will get the newest updates on the situation, a map of the affected territories, information on closed roads and traffic, as well as official websites to go to and phones to call, if applicable.
Alternatively, if you open Google Maps, you can see special red badges signaling that some sort of disaster has struck in a specific area. Tapping on the icon will reveal a card with information about what's going on and, again, official websites and phones if applicable.
The point of SOS Alerts is to help you navigate better if you find yourself in an area affected by a catastrophe, to avoid it if you are just outside, or just to keep you informed on the matter.
SOS Alerts isn't included in the Maps patch notes from the latest July 24th update, so we have to assume it's coming soon instead.